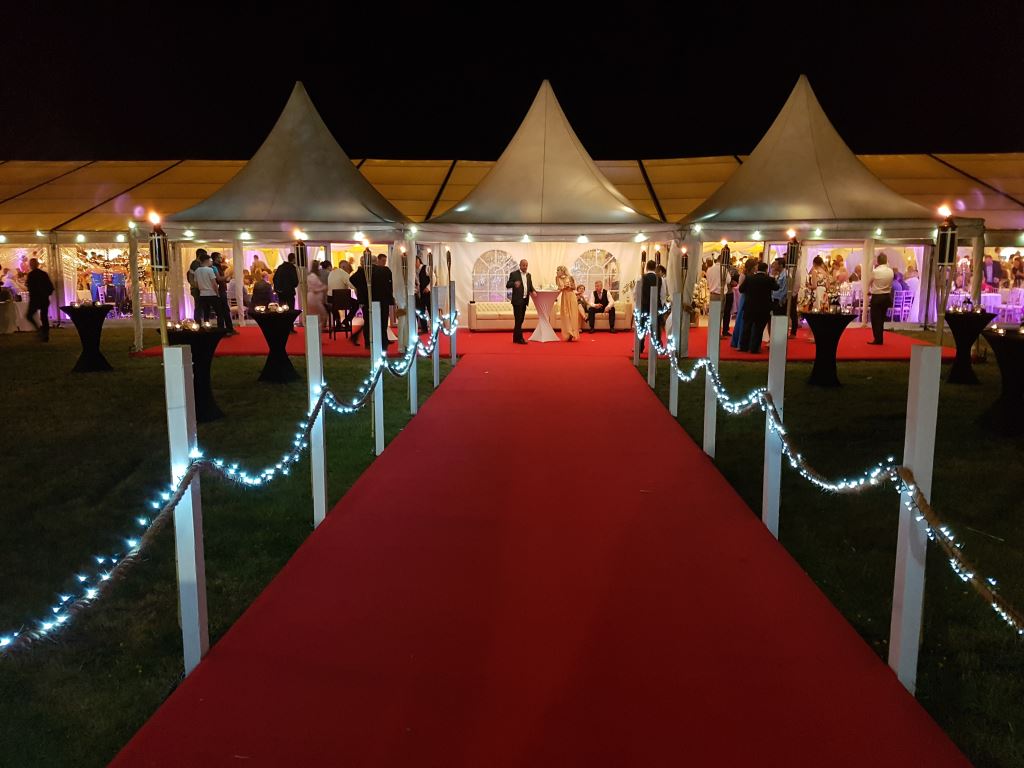 WHY CHOOSE A MARQUEE WEDDING?
Have you been considering a Marquee wedding but not sure about the advantages of this type of wedding over a traditional hotel option?
Read on to find out why a marquee is a brilliant option for your wedding reception.
A marquee wedding is all about creating your very own unique day!
A marquee allows for flexibility and creativity, the choices are endless.
BLANK CANVAS:
Choosing a marquee for your wedding offers you a blank canvas; you can start from scratch to design your very own wedding venue.
You can choose how to set out the interior, the type of tables you would like and the positioning of these, the type & size of stage and dance floor; the decor, even the view from the Marquee – the list is endless. All of this can be specifically tailored to suit your wedding day requirements.
BUILD YOUR OWN:
You are not restricted to the reception marquee only like you may be with a hotel reception. You can create additional spaces such as the bar & catering areas as well as any 'Chill out' areas with sofa's that your guests may appreciate as a quiet space during the course of the evening's celebrations, to chat and catch up with family and friends.
BACKDROP:
A marquee wedding allows you to bring the beautiful nature of the outdoors, in. Rather than been confined by the walls of a building, our glass sided marquees allows the opportunity for a beautiful backdrop such as lakes, mountain views depending on your location.
SIZE:
As a marquee is a flexible structure, it means you can make it as big or small as you like.
PERSONALITY
A Marquee can be tailored to allow you to add your individuality into the décor, without being constrained.
Bring out your creative side by designing the wedding decor yourself.
TIME:
You are not restricted by closing times and can continue the celebrations into the small hours of the morning. Also remember, the marquee is yours for the next day also for any next day celebrations