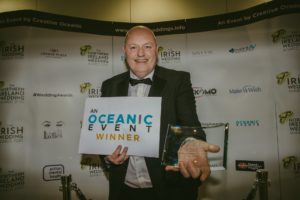 All in One Event Hire is an award winning, full-service marquee and event hire company.
Located in the South East of Ireland, we provide a services Nationwide.
To help make this task less daunting, we provide a one stop shop and work with you to make your event as effortless and as memorable as possible.
Established in 2007, All in one Event Hire have an excellent reputation for organising exceptional weddings, corporate events, festivals & parties without a hitch.
We can look after every detail of your event from your marquee to the furnishings and lighting as well as furniture & crockery – you decide!
Further information and galleries of our marquee styles and equipment are displayed throughout our site.
Why choose All in One Event Hire:
• We will work with you to ensure your event is just as you dreamed.
• A site technician will be on site to ensure your event goes smoothly (applies to large events only).
• We look after every detail of your event including furnishings and lighting etc.
• We allow extra time for marquee erection and event set up.
• Marquees are erected by a team of trained professionals and are designed to the highest European safety standards.
• We are meticulous in maintaining our equipment.
Ger O'Leary, Managing Director, All in One Event Hire