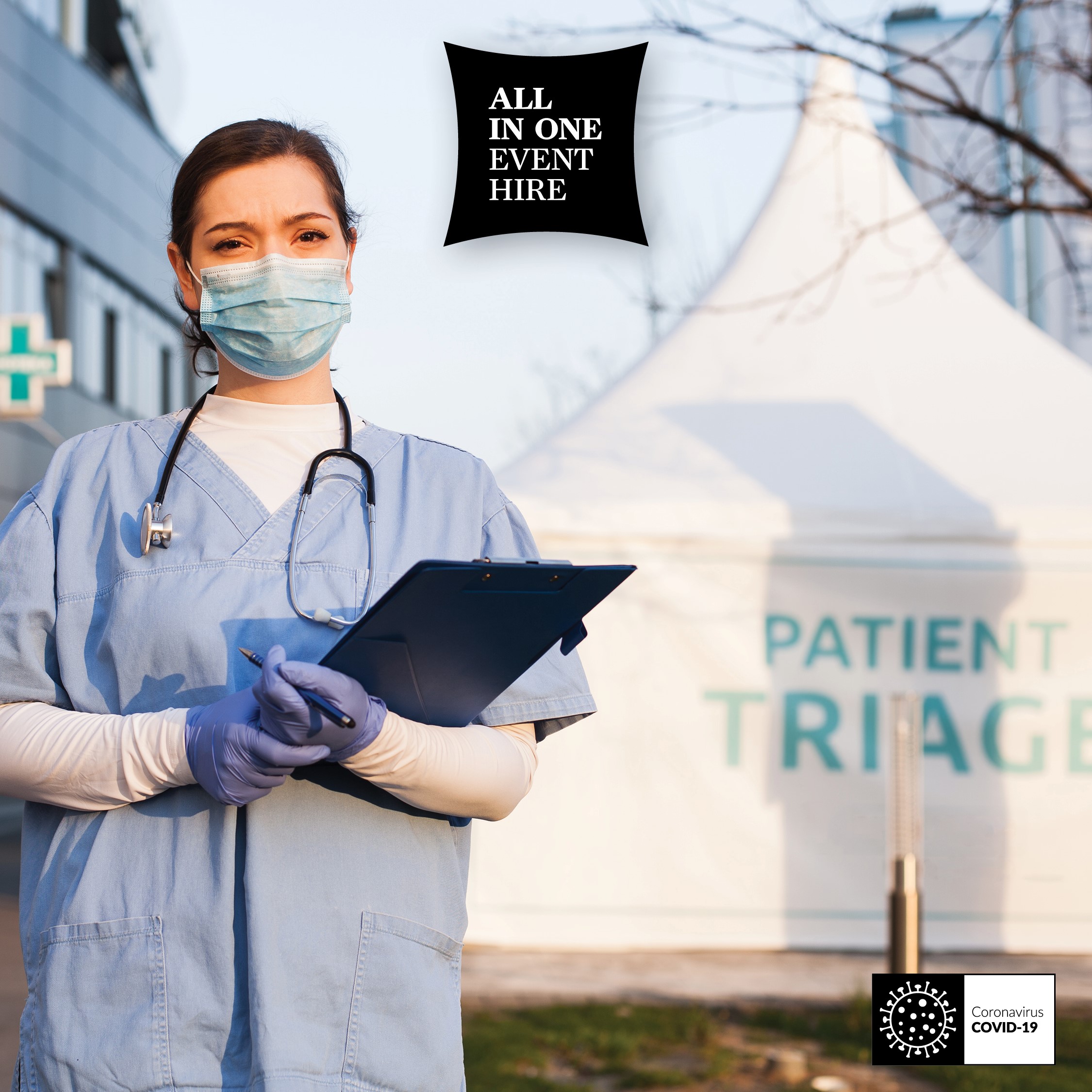 Quick Response Testing & Vaccine Administration Facilities
With the ever changing Covid 19 situation in Ireland and internationally, All in One Event Hire have adapted the way in which we work to provide essential marquee solutions to companies, nationwide.
As Companies, Government Bodies, Construction sites, Corporate Organisations, Schools, Bars and Restaurants face an uncertain future under current government guidelines, we are here to look the future and provide safe location solutions to help businesses as they re-open while keeping staff as safe as possible. Our "Covid 19" Marquee Solutions are endless – we can also provide all Lighting and Furniture hire options.
As we now know, keeping 2 metres (6.5 feet) between you and others will be one of the highest priorities of the reopening and our aim is to provide marquee solutions while keeping social distancing in place.
Listed below are some of our solution areas available:
Testing Facilities
Both mass testing facilities and on-site testing solutions. As on-site testing looks set to be the norm moving forward, All in One Event Hire can provide marquee solutions for all express quick response testing needs.
Vaccine Administration Facilities
With the very welcomed arrival of a vaccine, the emphasis now is to vaccine everyone in as efficient and safe way as possible. We can provide short & long term vaccine administration facilities designed to suit your location needs.
Increased Work Floor Space
Increased Storage Areas
Site Induction Areas
Staff Canteen Area
School Canteen Area
Staff Washing/Cleaning Area
Staff Sign In/Out Areas
Bar Extension Areas
Public Seating Areas
Staff Temperature Testing Areas
On-Site Meeting Areas
Outdoor Queuing Areas
Delivery/Collection Point Areas
PPE Storage/Disposal Areas
Staff Sanitising Areas
Restaurant Seating Areas
Private Home Requirements
Even if your requirements are not listed in the above, then still contact us as this list is changing day by day.
We can supply all your requirements and if you would prefer, we can also give you the option to purchase any structure if you have any long-term requirements.
See sample layout drawings below.
We are here to help so please feel free to let us know what it is that you need to keep your employees and customers safe.
Keep Safe Everyone and Keep your Distance!