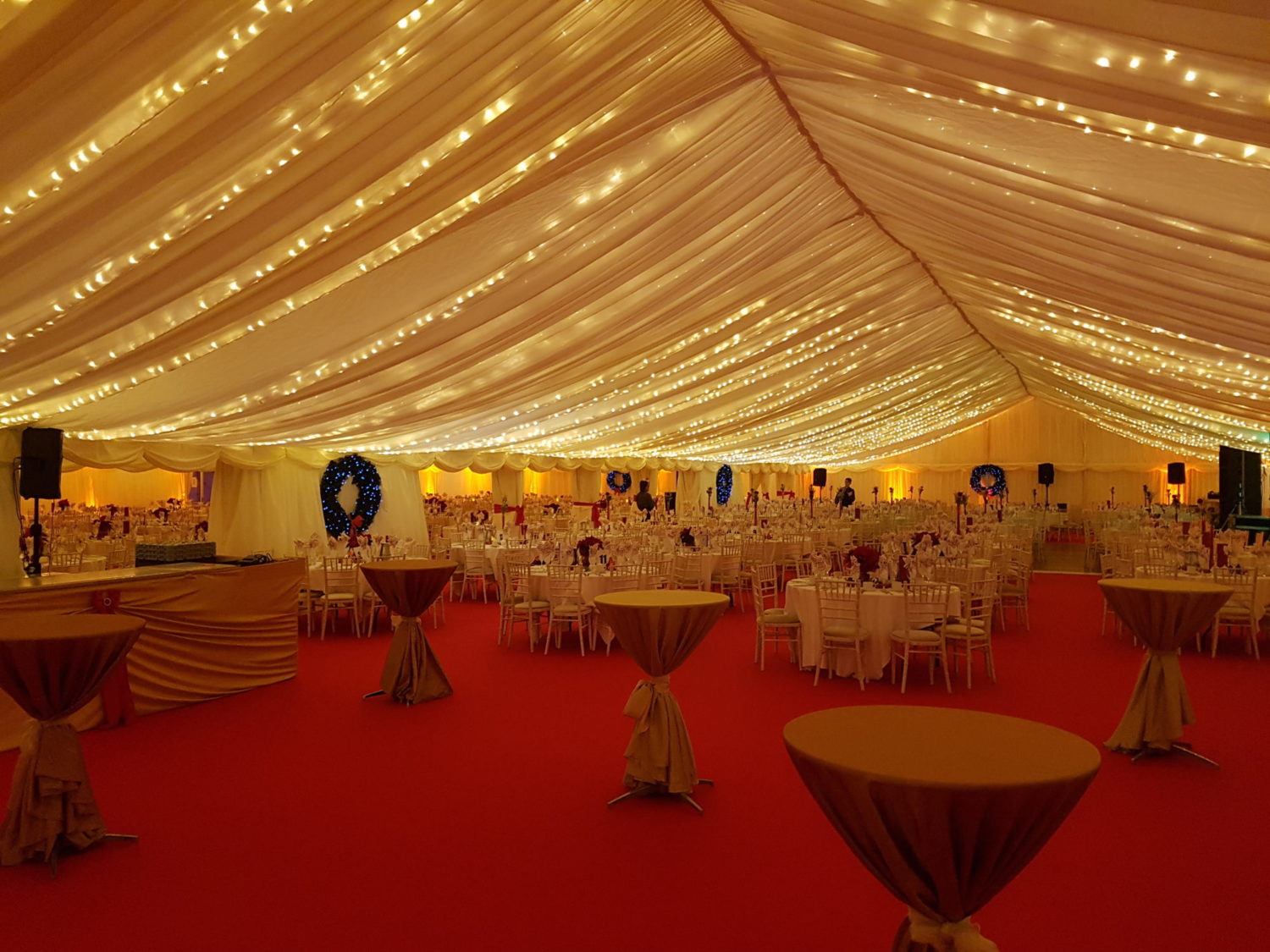 CHRISTMAS PARTY MARQUEES
OVERVIEW
Can you believe it? In the blink of an eye the summer is over and the Christmas season is quickly creeping up on us. Time to plan this years' family function, large corporate event or Christmas staff party!
PROBLEM?
Your preferred venue is already booked up for the Christmas season and you do not have suitable space at home/work to host your function. What do you do?
SOLUTION?
Not to worry, we have the solution for you – why not create your own unique venue and hire a marquee from All in One Event Hire?
BENEFITS?
– You can choose where to have your party
– You can choose how big or how small your party
– A marquee is a blank canvas so you can create the theme/style YOU want – creating the perfect atmosphere for your own occasion.
– We provide heating solution to keep your guests toasty in on the cold winter nights.
– We provide everything! Tables, Chairs, Linen, Dancefloors, Lighting, toilets, Crockery, cutlery & Glassware – you name it!
WHAT ABOUT THE COLD?
No, not at all. We provide diesel powered heaters which sit outside the marquee and provide a constant heat flow into the marquee. You can also add a solid door to ensure heat is held into the marquee to create a cozy setting for your guests.